One of the things that I did this year, while writing Dear Amy, was get out to visit some country houses. One of these was Felbrigg Hall.
At the centre of the book is a rambling Jacobean manor with a hidden cellar, looked after by a secretive live-in caretaker. In the book, the house stands for various things – it is a prison, it is a lair, but most of all it is an island, a sign of a vanished way of life, representing an extinct social structure, crumbling into dust. It is full of secret history which will also vanish. The theme of secret and lost history, both personal and public, is what Dear Amy is all about.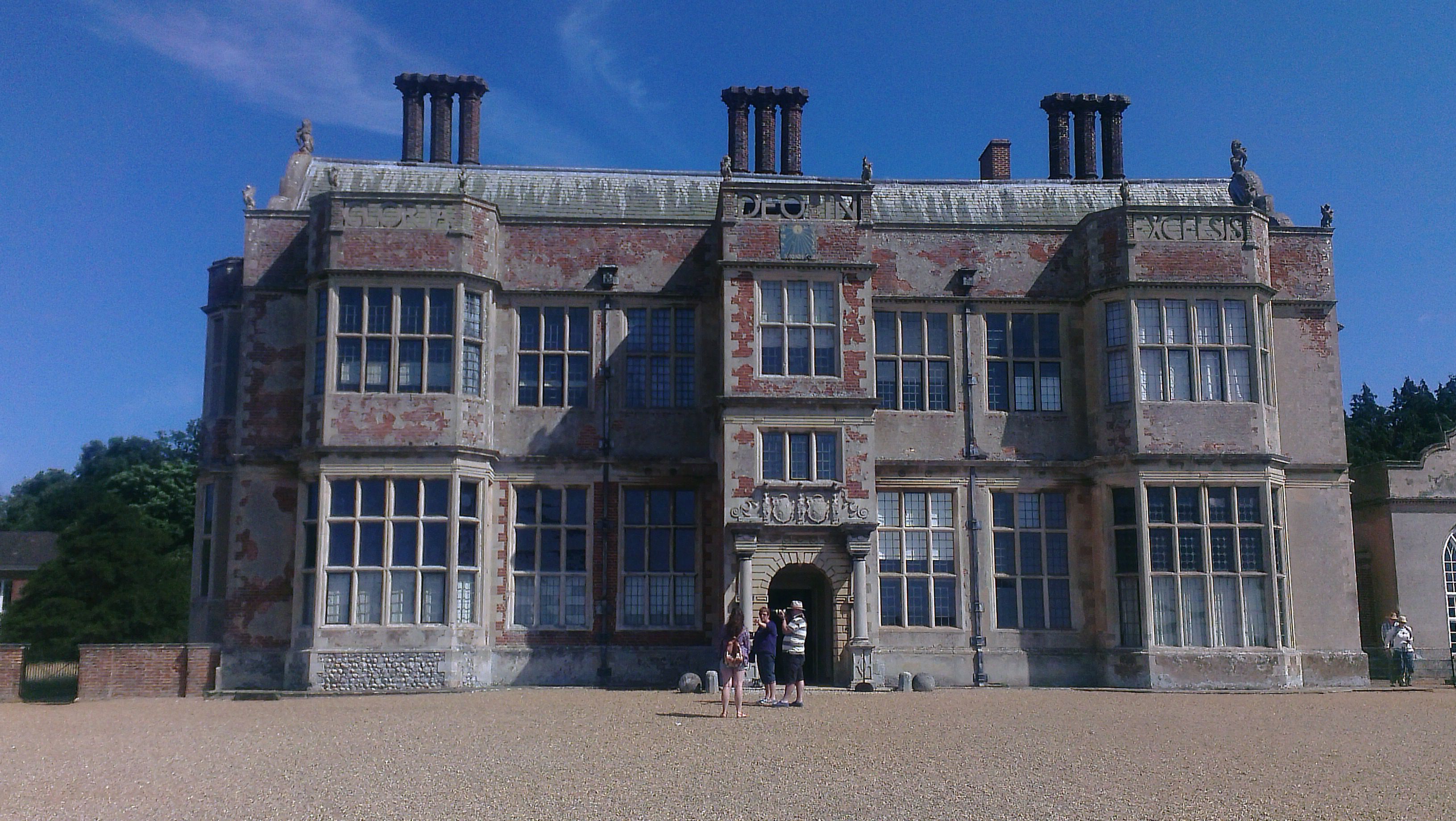 I love visiting these kinds of places, not so much to get a sense of the gracious living that went on in them, but to appreciate this lost world, so very different to my own experience. In short, I go to engage with that secret history.
Of course, the problem with maintained properties is that they are effectively museums. They are replications of themselves, preserved in polished amber, frequently furnished with objects brought in from elsewhere and displayed "to give the sense of what it would have looked like".
The History of Felbrigg Hall
Felbrigg Hall is a notable exception. It's a fabulous manor house in Norfolk that was handed to National Trust in the 1960s, with the express direction it be left exactly as it was.
The result is a sort of genteel messiness, with books and tea trays and endless Victorian picture frames with sketches and photographs covering up the silk wallpaper. 
The history of the Hall is correspondingly wonderful and eccentric. After hundreds of years of being owned by knights, courtiers, and admirals, the house was sold after its last scion, William Fredrick Windham, went bust after a scandalous marriage. "Mad Windham" as he was known at Eton, liked to wear a train guard's uniform and blow unauthorised whistle blasts at train stations. Mad Windham ended up driving coaches, in dangerous and terrifying manner, between Cromer and Norwich until his early death in 1866.
The house was then sold to an industrialist, John Ketton, who had changed his name from Kitton. A bitchy contemporary remarked: 'Windham is gone to the dogs. Felbrigg has gone to the Kittens'.
That said, I did particularly love its wrought iron staircase and skylight, and this, in altered form, made its way into the book: